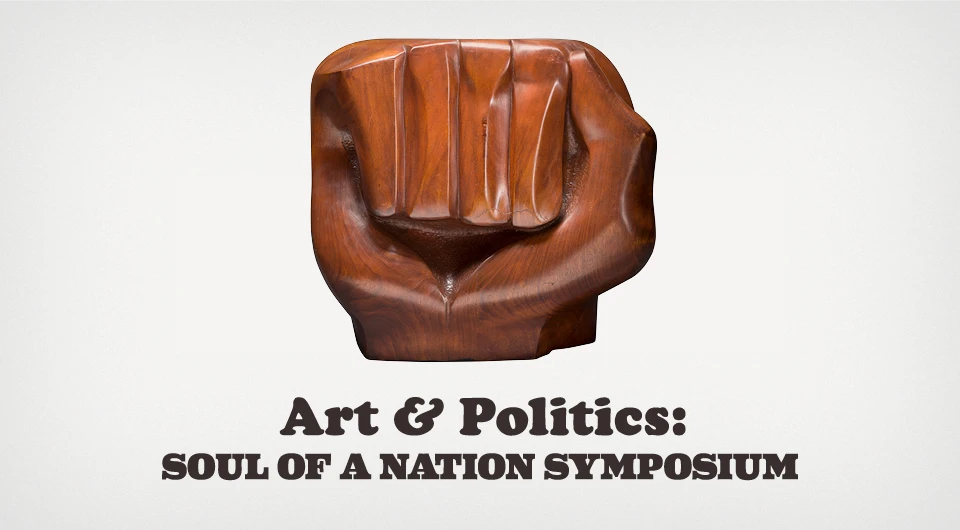 Talk
Art & Politics: Soul of a Nation Symposium
On the opening day of Soul of a Nation: Art in the Age of Black Power 1963-1983, The Broad presented a day of enriching conversations, artist talks and poetry, organized by UC Irvine professors Bridget R. Cooks (associate professor, African American Studies and Art History) and Frank B. Wilderson III (chair of African American Studies). The event included compelling conversations between artists featured in the exhibition, such as Jae and Wadsworth Jarrell and Gerald Williams with Vida L. Brown (visual arts curator, California African American Museum) and Mel Edwards with Dale Davis (artist and co-founder, Brockman Gallery), facilitated by Isabelle Lutterodt (director, Los Angeles Municipal Art Gallery), as well as renowned art historians and curators like Thelma Golden (director and chief curator, The Studio Museum), Phyllis J. Jackson (associate professor, art history, Pomona College), Kellie Jones (professor, art history and archaeology and the Institute for Research in African American Studies, Columbia University), and Naima J. Keith (vice president, education and public programs, LACMA). 
A reading was given by distinguished poet Kamau Daáood, author of The Language of Saxophones: Selected Poems of Kamau Daáood and the critically acclaimed album, Leimert Park. Darren Walker, president of the Ford Foundation, spoke in conversation with Academy Award-nominated filmmaker Ava DuVernay.
---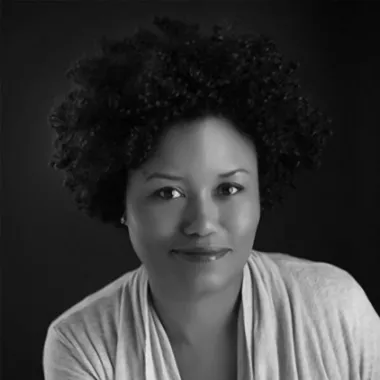 Bridget R. Cooks
Bridget R. Cooks is Associate Professor in the Department of Art History and the Department of African American Studies at the University of California, Irvine. She is also core faculty in the Ph.D. Programs in Visual Studies and Culture and Theory, and the Master's Program in Critical and Curatorial Studies.
Cooks' research focuses on African American artists, Black visual culture, museum criticism, feminist theory and post-colonial theory. She earned her doctorate in the Visual and Cultural Studies Program at the University of Rochester. She has received a number of awards, grants and fellowships for her work including the prestigious James A. Porter & David C. Driskell Book Award in African American Art History, and the Henry Luce Dissertation Fellowship in American Art.
Cooks' first career was as a museum professional. In this capacity she worked at the Oakland Museum, the Smithsonian Institution, the National Gallery of Art, Washington DC, and the Los Angeles County Museum of Art. She has also curated several exhibitions including, The Art of Richard Mayhew at the Museum of the African Diaspora, San Francisco (2009-2010); Grafton Tyler Brown: Exploring California (2018) at the Pasadena Museum of California Art; and the forthcoming Ernie Barnes: A Retrospective (2019) at the California African American Museum (CAAM).
She is author of the book Exhibiting Blackness: African Americans and the American Art Museum (University of Massachusetts Press, 2011). Some of her other publications can be found in Afterall, Afterimage, American Studies, Pedagogy, and American Quarterly. She is currently working on her second manuscript titled, A Dream Deferred: Art of the Civil Rights Movement and the Limits of Liberalism.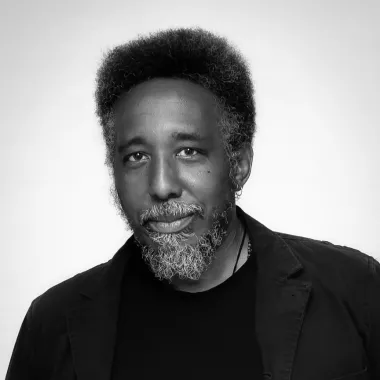 Frank B. Wilderson III
Frank B. Wilderson III is a professor and chair of African American Studies at UC Irvine. He spent five and a half years in South Africa where he was one of two Americans to have held elected office in the African National Congress during the apartheid era and worked as a cadre for the ANC's armed wing Umkhonto We Sizwe. In addition to being an activist and scholar, Dr. Wilderson's creative writing has garnered awards including National Endowment for the Arts Literature Fellowship; Maya Angelou Award for Best Fiction Portraying the Black Experience in America; the Zora Neale Hurston/Richard Wright Legacy Award; Eisner Prize for Creative Achievement of the Highest Order; Judith Stronach Award for Poetry, and The American Book Award.
His books include, Sideways between Stories; Incognegro: A Memoir of Exile and Apartheid; and Red, White, & Black: Cinema and the Structure of U.S. Antagonisms.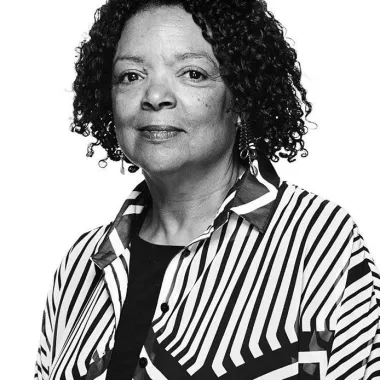 Phyllis J. Jackson
Phyllis J. Jackson was a member of Black Panther Party in Oakland California from 1969-1977. Initially, a rank-and-file member, eventually serving on the BPP's Central Committee. Currently, Dr. Jackson is feminist art historian, cultural critic, and Associate Professor of Art History in the Pomona College Art History Department, specializing in the arts and cinema of Africa and the African diaspora and was a co-founder of the Claremont Graduate University's Africana Studies Certificate Program. Jackson co-directed the 1996 documentary, Comrade Sister: Voices of Women in the Black Panther Party and co-edited Outing Whiteness: Interrogating Representations of Race and Racism (a special issue of Annals of Scholarship: Art Practices in a Global Culture).
She has contributed to the International Review of African American Art, Ijele: Art eJournal of the African World; and Art, Women, California,1950-2000: Parallels and Intersections. Dr. Jackson continues the Black Panther Party educational legacy of "Each One, Teach One" how to decolonize their visual imaginary, by offering interdisciplinary visual studies courses such as, Black Aesthetics and the Politics of Representation; Critical Race Theory; Representation and the Rule of Law; Black Women, Feminism(s) and Social Change; Representing Blackness: Music and Masculinity; or Cinema Against War, Imperialism and Corporate Power.