Screening
ARRAY @ The Broad: Claudine
She is a single mother raising six kids. He is a bachelor intimidated by fatherhood. Each has found their match in the classic film Claudine. With the lead characters portrayed exquisitely by Diahann Carroll and James Earl Jones, the film navigates the welfare system, family structure and racial tensions brewing in Harlem's consciousness. Presented in 35mm and curated by filmmaker Ava DuVernay, ARRAY @ The Broad's screening of this 1974 motion picture will serve as the springboard for a post-screening conversation with Diahann Carroll and Shaun Robinson about economic and social stigmas and the role government plays in personal pursuits.
This program is now sold out. Join The Broad's email list to learn about upcoming ARRAY @ The Broad programs: www.thebroad.org/signup.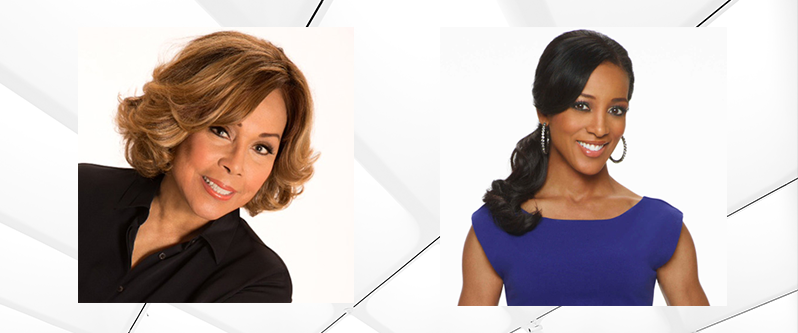 Post-Screening Conversation
Actress Diahann Carroll will join us for a talk moderated by Shaun Robinson following the screening of Claudine.
About Shaun Robinson
Emmy Award-winning journalist and recipient of Dove's prestigious Real Beauty Award, Shaun Robinson is a true role model. As an author, television and digital content producer, entrepreneur, philanthropist and television personality, she has won the respect and admiration of millions of daily viewers throughout her career including her work as co-host of the entertainment news show,  Access Hollywood.
Shaun has interviewed Hollywood's biggest stars and covered the red carpets for the Academy Awards, Golden Globes, Emmy's and Grammy's. She has hosted the official pre-shows for the Oscars and anchored NBC's coverage of the Tournament of Roses Parade. She has contributed reports to NBC Nightly News, Today Show, MSNBC and CNN. Shaun has also been featured as a panelist on Piers Morgan Tonight,  Larry King Live, served as a guest co-host on The View,  and guest host of The Joy Behar Show and Who Wants to be a Millionaire?, in addition to hosting shows for TLC and Lifetime networks.
Co-presented by ARRAY @ The Broad and REDCAT
---
ARRAY @ The Broad is an ongoing series featuring classic and contemporary films curated with an eye toward the intersection of art, history and cultural identity. With the cinematic image as the centerpiece, the series engages audiences through post-screening conversations with a spectrum of artists and scholars for an immersive exchange of ideas and insights beyond the screen that enliven many issues addressed by artists in the Broad collection. ARRAY, founded in 2010 by filmmaker Ava DuVernay, is an arts collective dedicated to the amplification of films by people of color and women filmmakers.
Read More