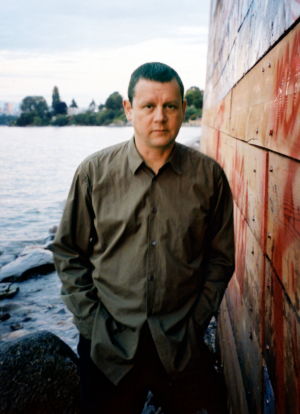 Jeff Wall
---
Artist Bio
Jeff Wall is one of the most important photographers to emerge in the last forty years and arguably one of the most successful artists living and working in Canada. Beginning his career in a small but devoted community of conceptual artists in Vancouver, Wall is credited with expanding the territory and scope of contemporary photography. Displayed in light boxes, Wall's photographs conjure moments of strange resonance, combining various conceptual strategies, ranging from modernist painting to cinema to literature. Perhaps Wall's most significant contribution is his subtle use of the history of painting to reflect upon and augment the polyvalent theoretical climate of the art world. Critiques of the gaze, of the nature of representation, and of the market economy are present in his work; the many subtextual layers invite the viewer to go deeper.
 
Wall's photographs conjure moments of strange resonance, mixing art historical references with subtle conceptual strategies and juxtapositions to offer a critique of modern living. In Dead Troops Talk, Wall captures an intricate fictional scene that resembles at once a painting of war and a still from a zombie horror film. Staged in several parts, the photograph depicts a battlefield with soldiers coming back to life. The men show a range of emotional responses to their newfound transcendence, from humor to confusion. At the point where the troops could know the historical meaning of their own actions, they find themselves only concerned with interpersonal relationships.
 
Hotels, Carrall St., Vancouver, 2005, at first appears disarmingly simple. The image depicts a row of hotel buildings on a Vancouver street. At the center of the photograph is a refuse shoot aimed at a dumpster; the dumpster, however, doesn't dominate the field of vision. Instead, the scene features several sharp points of color: the tarp hanging over the shoot, the banners on the light poles, and the orange paint on one of the buildings. The cumulative effect is an image of a society constantly in construction and never quite realized.  
---