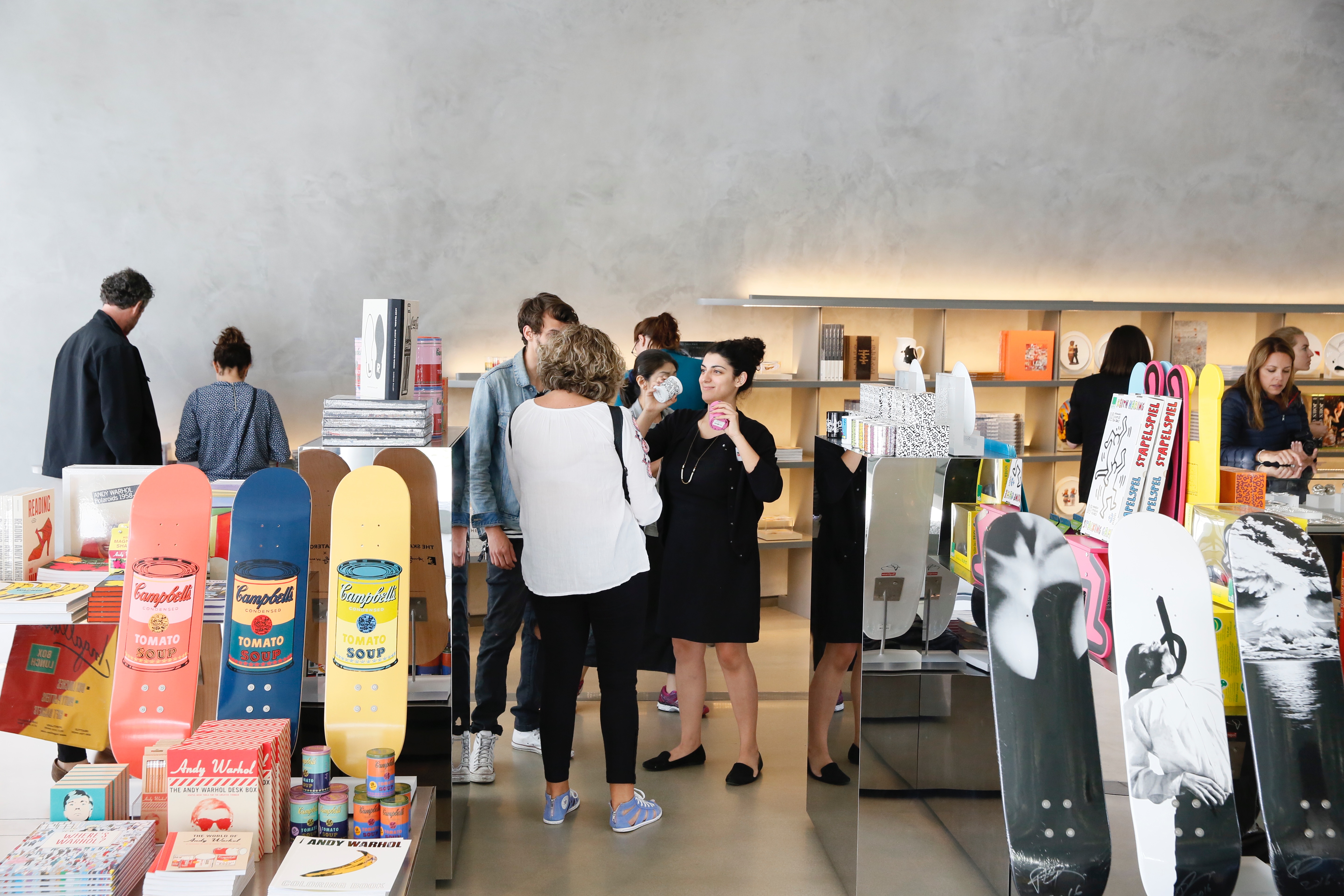 Reports to: Director of Retail Operations
Classification: Part-time, non-exempt
Date available: Immediately
About the Position
The Shop at The Broad is focused on a highly individualized retail experience and on creating a world-class shopping destination for locals and out-of-town visitors alike. We want all visitors - from first-time museumgoers to seasoned art aficionados - to feel welcome when browsing our unique shop, which celebrates the artists featured in the Broad collection. The Retail Associate Stock Associate is responsible for receiving, organizing, and maintaining the stockroom inventory for The Shop at The Broad.
Responsibilities
Assist in unloading shipments to the store
Check items received against shipping invoice to ensure the shipment is accurate
Unpack inventory
Mark items with identifying codes, such as price, stock or inventory control codes
Organize inventory in the stockroom
Prepare merchandise for shipping
Participate in deep-cleaning activities each week
Replenish the sales floor each morning and throughout the day as necessary
Conduct regular store inventory to identify items to be reordered or replenished
Use inventory control software to log information
Assist managers and associates in preventing theft and maintaining proper inventory
Pack up defective items or overstock and arranges for the return shipment
Observe proper safety procedures in the stockroom, particularly when lifting and moving heavy items
Assist in cleaning up the store and stockroom during closing shifts
Qualifications
Prior experience in inventory management
Strong organizational skills
General knowledge of information technology and business software applications
Previous experience with TeamWork POS highly desired
High school diploma required; relevant coursework from an accredited college or university strongly preferred
Must be able to work weekends, holidays, and special events as necessary
Effective written and verbal communications skills; able to write and speak clearly
A passion for people, museums, and contemporary art
Physical Requirements
Ability to lift, carry, push, and pull items weighing up to 50 pounds. A full range of body motion is required on the job to include frequent sitting, bending, stooping, crouching, lifting, carrying, walking and standing.
Schedule
The museum is open 6 days per week, and work schedules include weekends.
Compensation
Competitive and commensurate with experience. 
Additional Requirements
Employment is contingent upon a satisfactory background and reference check, which will include criminal reports as well as verifications of employment and educational records. You must be legally authorized to work in the United States for any employer.
To Apply
Please submit your resume and letter of interest via the below link.
We will contact only the candidates selected for further consideration. No phone inquiries, please.