The inaugural installation features a predominantly chronological selection of masterworks from the Broad collection. The installation begins on the third floor with works by major artists who came to prominence in the 1950s, including Jasper Johns, Robert Rauschenberg, and Cy Twombly. The Pop art of the 1960s—an area of great depth in the collection—is represented through works by Roy Lichtenstein, Ed Ruscha, and Andy Warhol, among others.
Moving into the 1980s, the installation presents a rich concentration of works by artists such as Jean-Michel Basquiat, Keith Haring, Barbara Kruger, and Jeff Koons. The installation continues on the first floor through the present, with works including a monumental, immersive, nine-screen video piece by Icelandic artist Ragnar Kjartansson, and an 82-foot-long painting by Takashi Murakami. 
Yayoi Kusama's Infinity Mirrored Room—The Souls of Millions of Light Years Away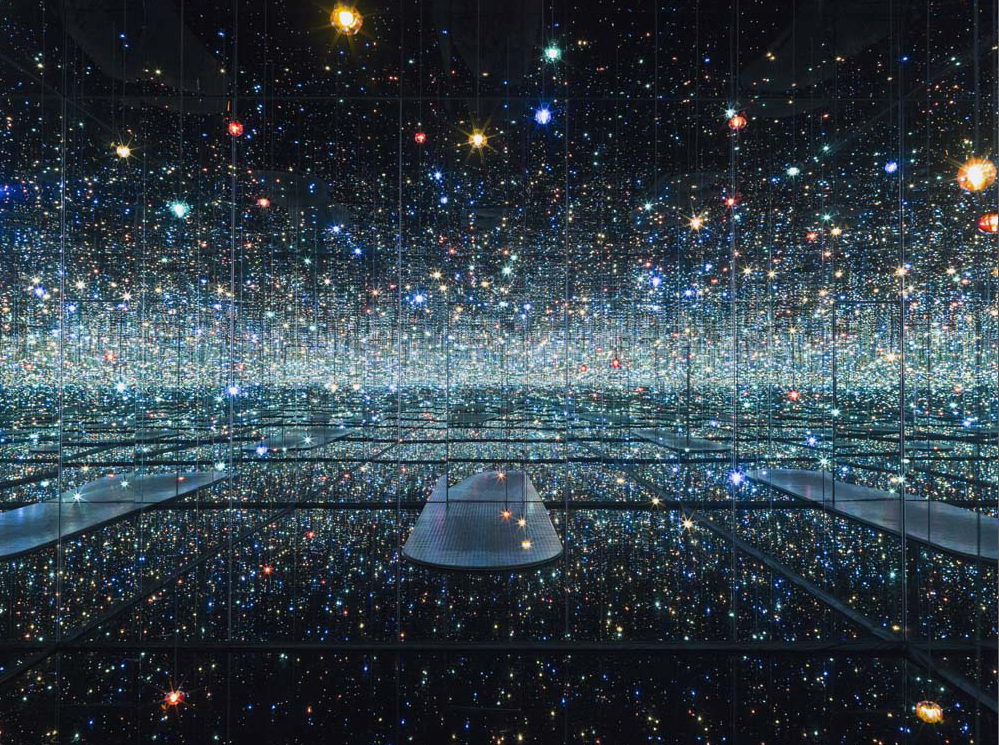 Yayoi Kusama's Infinity Mirrored Room, a mirror-lined chamber housing a dazzling and seemingly endless LED light display, will be featured in the inaugural installation. This experiential artwork on the museum's first floor has limited capacity, accommodating one visitor at a time for approximately 45 seconds, and will require a separate free timed ticket, which general admission ticket holders will be able to reserve after arrival at the museum.