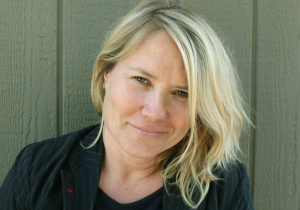 Amy Adler
---
Artist Bio
Amy Adler works in the hinterland between drawing, photography, and collage. Her work focuses on autobiography, celebrity culture, and the ordinary citizens who respond to her photo shoot ads. Celebrities--identities that assert themselves on a global scale--are played against and compared to the anonymity of most people. Adler is hailed for her innovative technical approach and her ability to reveal the uncanny center on which our fragile characters are built. 
 
Adler's process, working from photograph to drawing to photograph, allows her to reconstruct her own identity. She is able to test how the inclusion or exclusion of different pictorial elements or gestures alters the perceptions and assumptions of the audience. Since the photo that the finished work is based on is never seen, the artist retains total control over the information provided. The completed piece is a partial drawing, partial photograph, partial documentation, and partial fabrication of reality.
 
For example, Unknown (no. 6), 2002, features an unknown actress hired by Adler to take on the artist's own character. Adler conducted a photo shoot of the actress, created a drawing from the photos, then photographed the drawing. In such a process, Adler places many levels of removal and mediation between herself and the actress, and, although the end result is essentially a self-portrait, the authenticity of the image has been compromised and complicated.
 
Adler's Why Would I Lie?, 1999, makes use of the same production process across six prints, however the figure assumes a more assertive personality. Contrary to works where the artist/subject only peers at the camera (if at all), here Adler's likeness engages the audience directly. With hand and facial gestures, the figure draws the viewer into the conflict and forces us to assume the role of accuser. 
---